Obama official: Benghazi was a terrorist attack | The Cable.
The Sept. 11 attack on the U.S. consulate in Benghazi was in fact "a terrorist attack" and the U.S. government has indications that members of al Qaeda were directly involved, a top Obama administration official said Wednesday morning.

"I would say yes, they were killed in the course of a terrorist attack on our embassy," Matt Olsen, the director of the National Counterterrorism Center, said Wednesday at a hearing of the Senate Homeland Security Committee, in response to questioning from Chairman Joe Lieberman (I-CT) about the attack that killed Ambassador Chris Stevens and three other Americans.
What?  No one bought the movie line of bs?  Manufactured?
UPDATE 1:
Very important meetup.  This guy has no shame.  This is the crap that his staff tweet.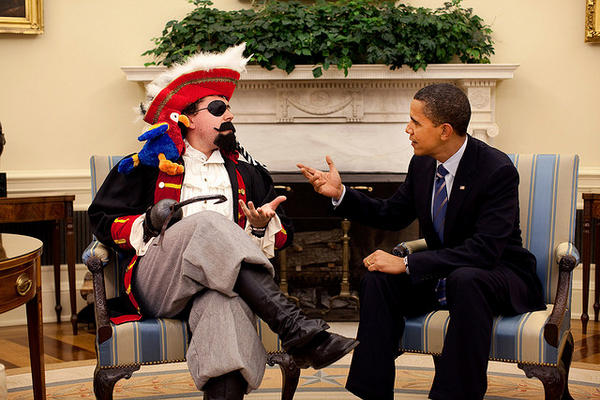 Probe of Secret Service prostitution scandal may cite White House advance staff involvement. Not much of a shocker. You remember that freak with the cutout, right?
Refresher on the immature adolescent twit.  Jon Favreau still works for Barack.  We, the people pay the twit a salary of $172,200 a year.   Obama calls him his "mind reader."  It all starts with the bad seed at the top.
UPDATE 2:  Why do we always have to go to international sites to find out what's happening?  Now, Pakistan is holding our embassy hostage.